The Lydia Circle
Business Mentoring & Coaching Roundtable for Christian Women in Business (CWIB's)!
"Put GOD in charge of your work, then what you've planned will take place." Proverbs 16:3
Greetings My Dear Sisters,
Come to the table and join other Christian women in business in a monthly coaching sessions. Get inspiration, be motivated, and have your questions answered – in a business atmosphere of support and encouragement.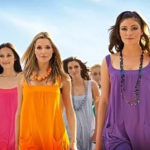 Consuelo Meux, Founder and President of NACWIB, will meet with YOU twice every month to mentor and coach you to
Move from being stuck to

getting specific suggestions

on your next steps in your business or life
Bring your questions about

operating a new or ongoing business

Discuss issues of being a

woman of faith

in a world that doesn't always understand how you think
Know how to

use your years of life experiences

to build a business that supports your needs
Learn more about 

marketing

your business, developing 

cash flow

or creating your 

Internet based business.
Isn't it time for you to get the consistent support your need in your business?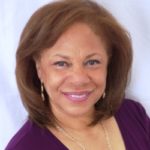 We are feeling Blessed and Loved from the success of being steady and consistent in offering programs and services to Christian business women worldwide over the past 12 years through NACWIB.
It's been a joy to speak personally with so many of you. However, I know that there are so many of you that have requested personal business coaching that are simply not at the place of being able to pay my personal coaching fees.
I get it.
It took me a LONG time to get to the point where I could afford the type of professional coaching and mentoring I truly desired. In fact, when life situations caused me to transition from working primarily offline to working on the Internet, I faced a huge learning curve.
Time, Patience, Prayer Lead to Success
Even though I started my first business at 14 years old, came from an entrepreneurial family and had years of experience working for companies, it was a very difficult transition. I worked with the Small Business Administration (SBA), traveled worldwide helping small businesses and still currently teach leaders and executives at the university and community levels.
Yet, I struggled to get my first webpage up, and blogging was brand new at the time. I was working but had to learn how to combine that work with online concepts.
It took a lot of time, money, effort, patience and prayer to finally get the breakthroughs I needed. Today, I create websites, self-publish information products and books, use SEO, publish in article directories, use effective social media and other Internet marketing techniques, set up memberships and operate several professional online businesses.
The Business Success You Desire is Waiting For You!
"Consuelo is a delight to work with.  She literally loves marketing and the evidence is in what she brings to the table.  Spending time with Consuelo worked wonders on my business and redoubled my commitment to what I'm doing and why I'm doing it.  I highly recommend her services to anyone who truly wants to make their dream a reality."  – Carolyn Simi, Founder and CEO of Create Your Encore
I've been asked repeatedly by NACWIB members to create an affordable group coaching program that offers high-level information. That's why I created
 The Lydia Circle!
An Experience Modeled on Lydia, a Bible Business Woman
"One of those who listened to us was a woman named Lydia, from the city of Thyatira, a dealer in fabrics dyed in purpose." (Acts 16:14 Amplified).
Lydia was a smart, industrious woman who dyed and sold purple cloth. Her target market would have been royalty and other wealthy people. Therefore, her products and services had to consistently be of high quality.
She was in a non-traditional business for a woman in her day.  Her type of business meant begin competitive, well organized and prosperity minded. She also had to hire, train and supervise employees, teaching them new skills and providing jobs in the community.
Lydia also had a church in her home that included members of her household. This showed that she included a strong spiritual foundation in her life that she shared with others. She lived a balanced life that included worship, family, and time to care for herself.
Take Action to Build a Prosperous and Successful Business
Like you, Lydia found that a part of her life calling was to have her own business. She helped influence the economy through her professionalism in work.
—and that is why Lydia is the model for this exclusive Roundtable Mentoring program. I know there is success waiting for you so you put products and services in the world that others truly need.
The Lydia Circle provides a unique experience so you gain support in precise business areas:
1. To gain foundation information on business principles
2. To develop consistency
3. To offer accountability
4. To provide mentoring and support.
Since creating NACWIB, I've worked with women from all over the world. Many express needing four pillars the most to reach success: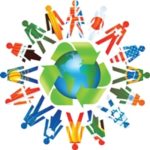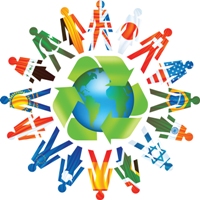 foundational "How-To" information to effectively start, organize, plan, market and grow a business either online or offline, knowing how to be more consistent in doing their business activities, having to be  accountable to reach goals, and knowing she had a mentor who had "been there and done that" to walk alongside her on the business path.
Does that sound about right for you?
This is what's helped me get ahead over the years. I've had to learn to be consistent in taking steps towards reaching goals and being accountable despite the set backs, obstacles, and confusion that are a normal part of doing business but difficult to go through all alone.
You have to enter a "no excuses zone" at some point in your entrepreneurial life to reach the success you want.
Here' why:
You might be isolated and alone in your entrepreneurial work, especially as a Christian woman. Even if other people are around you, it doesn't mean they understand the stress and worry you have about cash flow, finding enough clients, feeling ready to deal with the clients you have and other things that go along with doing business.
You need a Mentor! Women seldom get the mentoring needed to ask questions, know what to do next, stay on top of ideas and move ahead.
There is the emotional side of doing business too.  You might see sales dipping up and down (sometimes more down than up) and worry about making ends meet. This keeps you nervous, sometimes making you get stuck so you don't move at all.
If you don't develop a plan for your business you might not do what's needed to keep things moving along.  Not having anyone to be accountable too can actually hurt you in the long run. Knowing someone cares about whether you meet your goals or not can make a total difference in your success.
Just because you're in business, "Life" still happens.  Somethings can really interfere with your momentum getting you all off track.  Knowing you have a Roundtable of like-minded women to attend where you're supported in your progress can help keep you on track.
Here is How The Lydia Circle Will Benefit YOU
This will be perfect if you want to:
Work on your strategic plan to move your business forward
Want an experienced mentor to support you
Design an operational schedule so you know how to keep going
Understand how business really works so you stay on track
See consistent progress in your business
Learn the steps to create information products to give away or sell
Know how to gain visibility for what you do
Know how to research opportunities on the web
Get new ideas about how business works in today's economy
Understand the ups and downs of business and how to adjust
We will talk about all these of topics plus
how to create a solid foundation for success in your business
developing cash flow and finding your fastest way to cash
how to price your products and services for profit
marketing strategies that work with your personality and and target market
understanding money and money issues that might be holding you back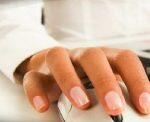 PLUS – other topics you ask for, recommend, need to know, and care about the most. My desire is to share higher level skills with NACWIB members at a reasonable investment level so you excel to your true destiny in the marketplace.
If you can relate to any of these statements, you will benefit from being a part of The Lydia Circle!
Participate No Matter Where You Live
"Right away when I met Consuelo I knew that she is gifted with the communication skill.  I confirm that I have dealt with Dr. Consuelo Meux and she is amazing in what she does.  I can confidently recommend Dr. Consuelo Meux, Ph.D for your next project.  Consuelo is reliable and an expert in her field."  Yours faithfully,  Eve Roland, Vice-President, www.Shyne.com
Here's How The Lydia Circle Works
1). Live business mentoring call, 1st  Tuesday of the Month (6 p.m.; 9 p.m. EST.)  (Please check international times for the call depending on your location).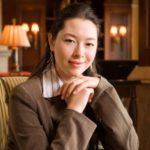 All are welcome. Each coaching call will be a time to get educated in business while being mentored in a community of like minded women.
Calls are scheduled monthly so schedule this call like a regular business meeting. You can join in, ask questions about your business problem or listen and learn while others are coached.
Each call opens with a business or personal development lesson.  Then there's time for open coaching.
Each call is approximately 45 to 60 minutes depending on who's on the call and what we're talking about.
2). Access to Calls
Calls will be recorded and available in the member's only area in case you have to miss the live call. When we do the next call, the previous call is taken down and the new call uploaded.  If you can't attend the live call, just want to listen again, or go over your notes and have the information when you need it in your business you will have access to the call.
 "Put GOD in charge of your work, then what you've planned will take place." Proverbs 16:3
3). Monthly Written Internet Business Lesson

Learning happens in different ways for different people. So in addition to the monthly mentoring and coaching call you will receive a written lesson each month focused on topics of Internet based business operations. This lesson will further explain the concepts discussed each month in the coaching phone call.
4). Personal Coaching Support
All Lydia Mastermind Circle Members will have access to personal business coaching with me. This is a special benefit that I will offer for personalized support to members of The Lydia Circle only. After you have been a member for at least three month, you can sign up for a personal 30 minute private coaching session and email support.
To invest in executive coaching with me would start at $500 an hour. You will get access to one personal coaching session, just for being a member of the Circle.
Phone Coaching: As a member, you will be eligible for one 30-minute laser coaching session by phone or SKYPE. You can use this to discuss your business, ask specific questions or to move forward in a place where you feel "stuck".
Email Coaching: You get limited access to email coaching with me, once before your session and once after your session. Ask me a special question or follow up on our conversation and I'll get back to you by email.
5). NACWIB Logo
Proudly display the beautiful NACWIB logo on your website or blog. This will remind you that you are a part of a growing group of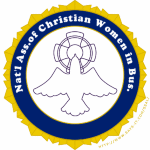 professional women who work with the highest ethical standards and integrity in businesses throughout the world.
How to Become a Member of The Lydia Circle
You can join at any time. There is no long term obligation. Remain a member of The Lydia Circle for as long as it serves your needs and stay connected for as long as you're gaining value.
The Sooner Your Register, The Faster You Start Getting Mentoring to Help Reach Your Goals
"I have over 30 years of business experience including the writing of a few business plans.  I must applaud the layout for your Business Plan Template.   It is precise without being verbose, easy to read and understand, and directed to all levels of the business journey.   Thank you again for your work and for sharing them!"   Regards, Sandy Morgan
If you've ever had a chance to work with me in business coaching you know my normal fees can range pretty high based on my expertise and years of experience. You also know the value I deliver and how much assistance and detail you get in our sessions. I intend to deliver at that same level in the group coaching calls).
 Join The Lydia Circle  for only $47 per month – LESS than a relaxing massage or a nice dinner out once a week for high level Business Mentoring – now that's a SMART decision. 
Now there's no reason to wait – no reason to put your business support and mentoring on hold any longer.
It's Just That Quick, Simple, and Easy
 To Sum it Up, When You Join in The Lydia Experience:
A monthly live business mentoring call each month
Access to recordings of each coaching call
Monthly Internet business building report
Personal Coaching Opportunity
NACWIB Logo
 Become the Sucessful Business Woman You Were Called to Be
"I'm a new copywriter. Although I've been writing for a while, I needed some guidance in terms of my copywriting business.  I booked a session with Consuelo Meux and we had a telephone meeting.  The advice she gave me was incredible. Consuelo gave me detailed information on how to market my copywriting business, strategies to use to get and keep satisfied clients and how to offer value to them so they will keep using my services. At the end of the session I had clarity and direction. I know exactly what I need to do in 2014 to get my copywriting business off to a successful start. I intend to keep using her Consuelo's coaching services. I know that she will help me achieve my business goals. If you're serious about growing your business, I would advise you to contact Consuelo Meux."
June Whittle, Copywriter, Blog Designer – NACWIB Member- www.Divine Copywriter.com
Simply click the "Sign Up" button below.
Once you register, you will get an email giving you all the details to join in the calls. More Questions? Drop me an email at info@nacwib.com.
"So, dear brothers and sisters, work hard to prove that you really are among those God has called and chosen. Do these things, and you will never fall away." 2 Peter 1:10 (NLT)
Okay CWIB's (Christian Women in Business) – Join The Lydia Circle and Let's "MasterMind" Together!
Only $47 Monthly Investment
OPENING SOON
First 30 Members – $37/monthly
Sign Up If you want to be notified when The Lydia Circle Opens
(And Get a Special Report)
============================================
NOTE: Monthly: When you register, $47 will be auto-deducted from your PayPal account or charge card every 30 days as long as you remain a member. As long as you continue to be enrolled, your investment level will remain the same even if the price is changed. You may discontinue your membership anytime and you can also re-join at any time, however, you will rejoin at the whatever the current investment level is at that time. I retain the right to change the pricing of the membership at any time.  I also have the right to adjust the days and times of the calls as necessary.
I look forward to coaching you as  member of the The Lydia Experience.
Blessings,
Consuelo
Consuelo Meux, PhD., President & Founder
NACWIB/The Lydia Experience
P.S. Remember, as soon as you join you will have access to the mentoring and  coaching that will help you move up in business.
===============================================
Legal Disclaimer: Every effort has been made to accurately represent our program and its potential. The testimonials and examples used are exceptional results, and should not be interpreted as typical. Please do not infer that these examples are promises or guarantees of earnings, or of same/similar results. Every person is different, and each person's success depends on his or her background, dedication, desire and motivation. As with any business endeavor, there is an inherent risk of loss of capital and there is no guarantee that you will earn any money by participating in this program.