A Unique Organization for Business Women!
"Whatever Your Hands Find to Do,
Do It with All of Your Might."
Ecclesiastes 9:10
The National Association of Christian Women in Business (NACWIB) supports bold, beautiful, Christian women to support their impact in the world of business. Find inspiration, motivation and support through the National Association of Christian Women in Business.
If you are seeking to advance in your business you will find support with NACWIB!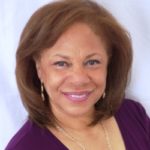 "As a business woman, you know the importance of being prepared for life in the marketplace.  NACWIB  provides programs, training, mentoring and networking designed with you in mind. You might be working and starting a venture on the side, building a business in your community, or creating a business on the Internet. However you are approaching your business, you will find support to move from "struggling to success" as you pursue your marketplace destiny with the support of your NACWIB membership!"
Dr. Consuelo Meux, Ph.D., Founder/President NACWIB
NACWIB History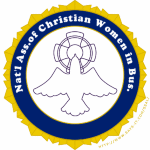 The National Association of Christian Women in Business (NACWIB) was founded in 2004 to equip women from around the world with the support and inspiration to gain prosperity and success in business.  It started when the founder, Dr. Consuelo Meux was asked by leaders of women's ministries and business organizations to provide training for their members.  These one to two day live training's were attended by up to 100 women at a time. Seeing the need of business women who were also Christian and from all walks of life, Dr. Consuelo brought her business coaching to the Internet and created NACWIB to reach a broader, worldwide audience.
NACWIB uses Biblical principles and stories of Bible women who excelled in grace and wisdom as a foundation for its presentations and programs.  It is for women who want to participate in a community that maintains high ethical standards while learning powerful concepts of business development and entrepreneurship. We do not engage in discussions or activities on denominations, politics or topics that cause conflict or disharmony.
YOU are the Ideal NACWIB Community Member if

You are

passionate, driven, and determined

to make money and succeed in business.
You want to succeed so you can be a blessing to yourself and to others.
You need to understand changes on the

Internet

to effectively market your business.
You want to develop a more inspired

entrepreneurial mindset.

You are willing to 

get help

and support to reach your goals.
You are willing to

do the work needed

to succeed, even when others want to quit.
You are

committed

 to putting in the time and effort to launch and/or build your business dreams.
You can work with others in a

harmonious community

where the highest ethical and caring standards are upheld.
You are

willing to invest

in yourself and your business.
What You Can Expect From Being in the Community
Grow in

confidence

as a professional business woman.
Learn ways to be

financially independent

through your own business.
Get ahead in the marketplace as a fair and

honest competitor.

Understand the basics of

business principles

that every professional must know.
Set and work your

operational goals.

Understand how to get

focused

to stay on track.
Understand and live out your

life purpose

in the business world.
Live a balanced l

ife

 in a busy world.
Operate your life and business based on

Biblical standards.
Members come from all over the world with diverse backgrounds and levels of business understanding. The common thread among members is the desire to develop talents and skills to impact in the world and gain financial stability and success.
How to Be an Active Part of the Community
Sign up for the mailing list to get announcements on NACWIB activities. Also, join the conversations on the FACEBOOK page.
How is NACWIB Structured?
NACWIB is a conaching, consulting/mentoring organization that provides business and professional education, support, training, motivation, resources and more for its members. We do not discuss denominations, doctrines, or politics.
Can a Non-Christian participate in NACWIB Programs and Services?
Of course. We welcome anyone in NACWIB who embraces using high ethical standards in their life and work. We operate in a peaceful, loving environment and retain the right to remove any person from the membership for violating these standards.